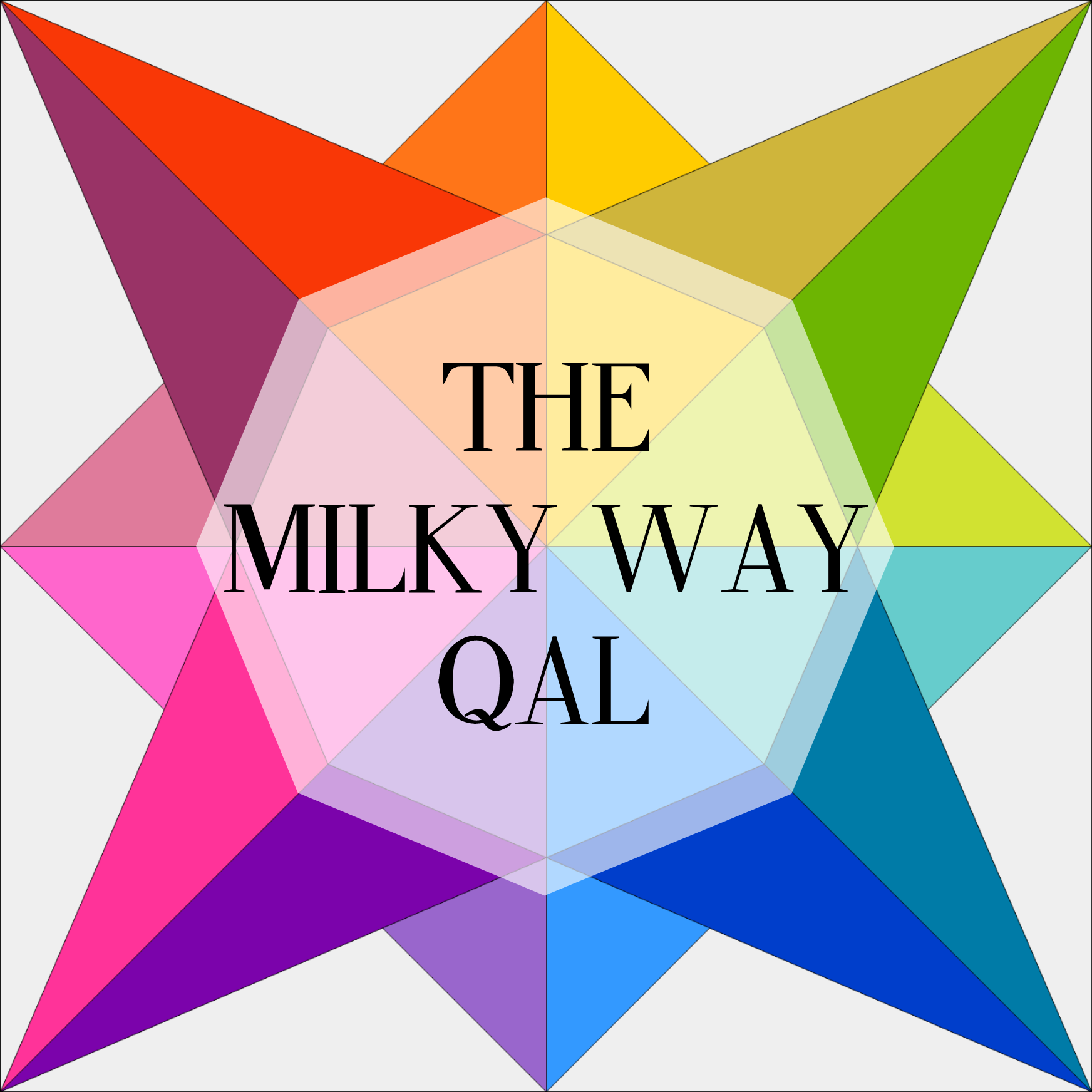 Kim encouraged the Jersey Modern Quilt Guild to participate in this sewalong, so I was powerless to resist, as always. It's also foundation pieced - perfect and the example uses Blueberry Park by Karen Lewis which I have in stash - score. I asked for some foundation paper for Xmas so I was ready to go. I selected a yard of grey from my stash which I put in a bag along with the printed pattern, set for the off on 1 January. This is a free sewalong, however if you like the bonus star for a different setting, then the pattern is available for purchase from Craftsy.
So here is my block with a slightly paler background than the example but it was in stash. I need to work out how much more I will need to finish the quilt and order it when I see a sale.
And I am piecing the bonus block as I go along as it is a rainbow star incorporating the colours of the other twelve blocks.