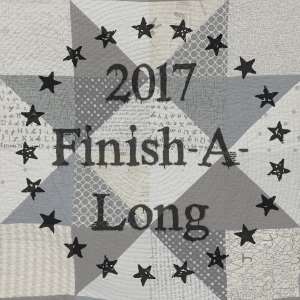 W
ell Q3 finishes from this list were sparce and I missed the link up deadline again. Never mind, Q3 is upon us and I am going to list those items that I will definitely work on and should get near to finishing:
Quilts
1.
It's a small world 4 out of six panels are complete apart from some appliqué. This progressed a little in in quarter 3 and I should at least get it pieced this quarter.
2. Lion abstractions quilt - all of the foundation piecing is done, so I need to sew it all together, order some threads and quilt it.
3
.
The Thread House retreat quilt which is over half way quilted but I need to do some unpicking first.
4. Tula Pink butterfly quilt which I have just started for the sewalong in Alison Glass fabrics.
5. Everything in its place bag for which I have all of the supplies.
6. Retreat tote as we are doing a Sewalong at JMQG in November.
Knitting
7. October socks which are ready for our holiday in Spain
8. Mini mania scarf which just needs the ends of the rows tidied and the fringe trimmed. This stalled as I had no recipient in mind, but a friend has asked for scarves for shoe boxes for Romania so I will finish it and pass it on.
9. What the Fade shawl which I am on the final clue for and working on it today.
Cross Stitch
10. Once Upon a Time sampler which I am doing one block a month and have three months to go. Once finished I will get out another cross stitch UFO and do the same in 2018.
11. 12 days of Christmas sampler which is progressing well and the border is finished, so again I plan to do one square per week which should see it framed in time for Xmas.